She rocks a colorful kaleidoscope with mirror and flower designed crop top lined wth hot
pink straps, intricately designed gold earrings with black feather details on her ears and bright green lipstick on her lips as she leans along a city wall full of graffiti almost camouflaged. ethnic tribal fashion trends have been seen on the runways for the past few seasons and show no signs of disappearing
any time soon. beads, feathers and kaleidoscope tribal designs can be seen in various forms of contemporary wear including accessories and evening downs.
Ethnic looks have been an integral part of clothing culture for many years. It is not only for bohemian styles; it can easily be incorporated into any look. The colorful, fun and expressive prints and patterns can be balanced with basic black pieces for example, injecting some spice in otherwise plain modern chic wardrobes. Brands such as celia B, mayumi Sato, Jeremy Scott and KTZ offer interesting prints that would look great with a basic brand such as elizabeth and James. Tribal hints in a modern wardrobe offer ways to express one's personality through the shapes and colors in the intricate designs.
Ethnic accessories are also a fun way to include tribal fashion in your wardrobe. feather earrings make a whimsical statement. animal print bracelets, colorful chunky, layered necklaces and bold sunglasses give an edgy feel to a simple look. The key is balance and an adventurous attitude. Whether you strut down
a busy city street or grassy open fields embrace the ethnic tribal trend by injecting fascinating patterns and prints into your basic look.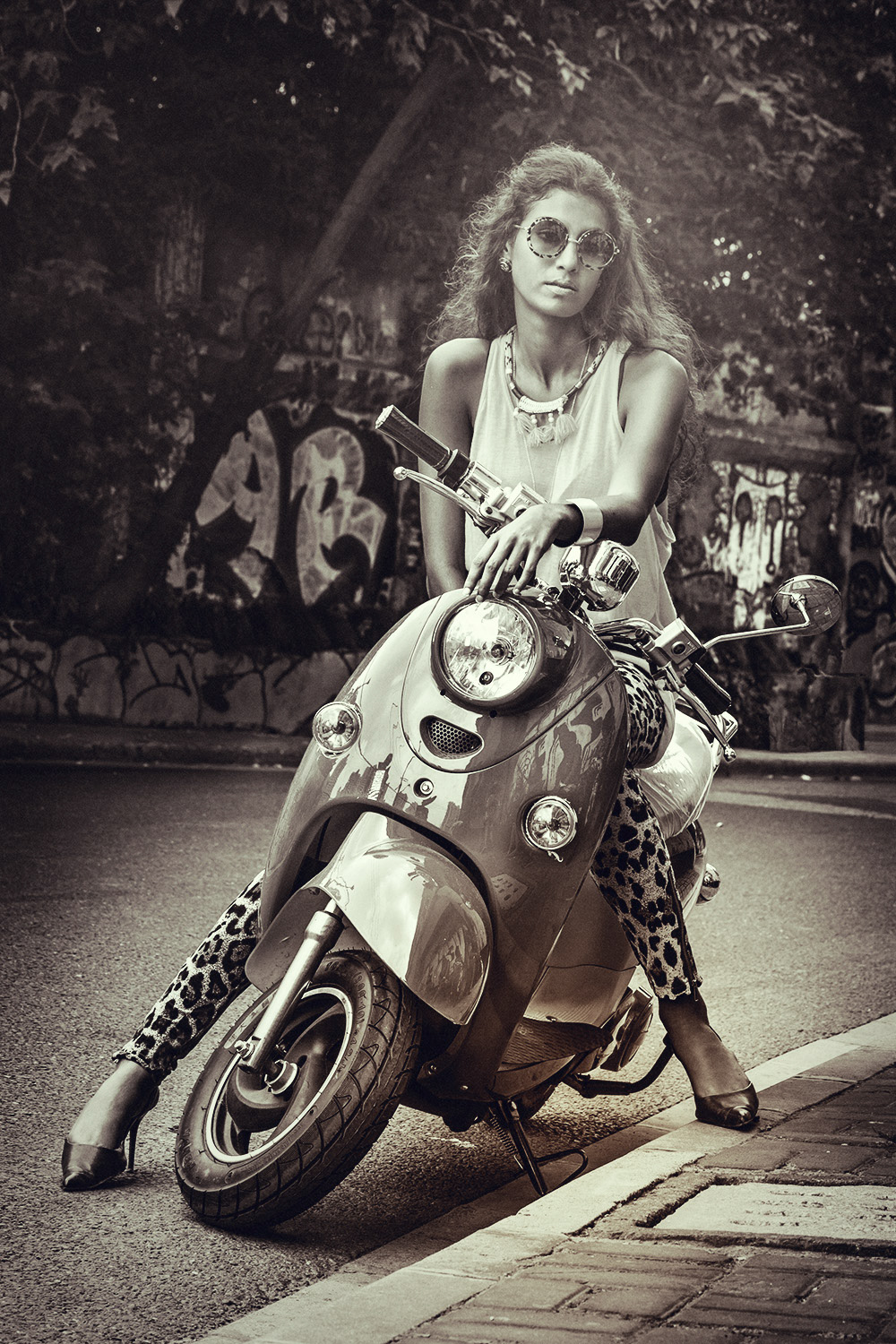 Photographer / Olivier Dressen
Ass photographer / Victor Mirvallet
Stylist, Production / Luca Buzas
Hair Stylist / Katie Zhang
Make Up Artis / Lee Lin
Model / Rayza Akinstoph & Coco Fernandez
Clothes / Jeremy Scott, , KTZ, Elizabeth and James, The Villa, CeliaB, Mayumi SATO, Miss Owl Jewerly
Post Production / www.designhero.tv